We often assume because beards keep our faces warm during winter, that they're a heat trap in summer too. That's not actually true. In fact, beards act like a tree's shade, keeping your skin cool and protecting against grime. But, as your barrier protection, your beard also needs a little TLC.
Summer beard care is all about hydrating, nourishing, and grooming your hair. After all, spending days bathing in UV rays and soaking up your sweat and dirt means you need to protect and repair your beard.
To avoid any itchiness, dryness, or trapped dirt, follow these important summer beard care tips!
6 Summer Beard Care Tips
1      Moisturize. Moisturize. Moisturize.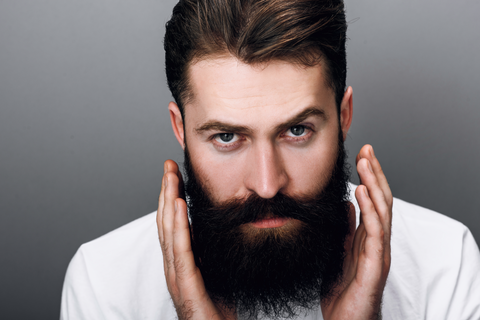 Baking in the summer sun is sure to dry out your beard. The #1 summer beard care tip is to keep your beard hydrated and moisturized. That means applying beard oil daily. You'll want to massage it deep into the beard to ensure all the strands are properly nourished.
Beard oils contain a combination of carrier oils and essential oils to soften the beard, reduce itchiness, and prevent beardruff. Citrusy, fragrant beard oils are the best choice for the summer months.
2      Give it a trim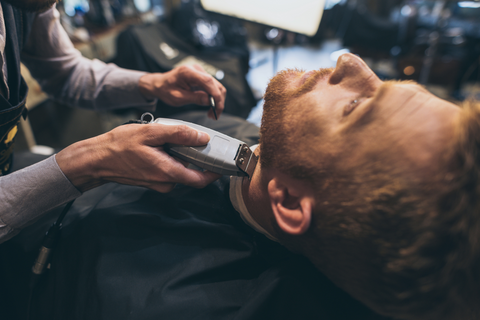 If your beard is getting too thick and scraggly, you can always trim it shorter. While going full-on wizard might be impressive, it can be pretty laborious in the summer months. Swapping your luscious locks for something a little more manageable, e.g., a Verdi or Ducktail can make all the difference.
Plus, there's nothing wrong with trying a different look for summer. After all, it will grow back by the time November rolls around.
3      Keep it clean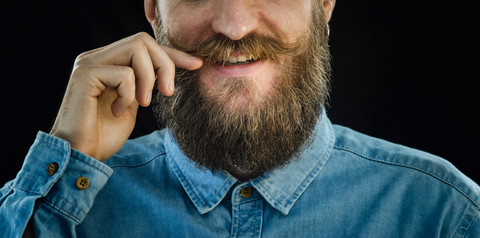 The air is full of pollen, dirt, and dust in the summer. Our beards seem to act like a giant vacuum, attracting every bit of detritus lying around; the bigger the beard, the more impressive the collection of "stuff" that gets stuck amongst the locks.
It's why it's so important to use a proper beard wash to clean your beard every few days. Avoid cleaning your beard too often, as it can strip the hair of natural oils. You should rinse your beard with warm water between washes to clear out as much muck as possible. If you leave it, it'll only irritate the underlying skin.
4      Apply sunscreen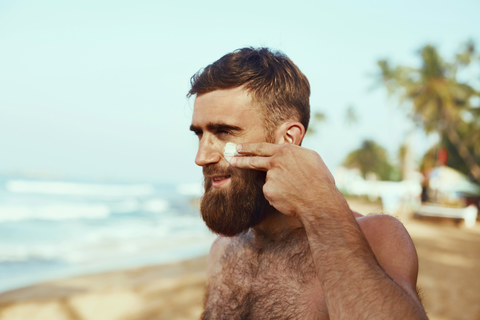 Beards are incredible skin protectors: according to research, they deliver up to a 21 ultraviolet protection factor (UPF). However, your beard needs a little protection too. Using a "leave-in" sunscreen can protect your beard from the worst effects of the sun, like dryness and dullness.
For the best effect, use a hair sunscreen with up to SPF 50 – it'll deliver unrivaled protection.
5      Brush daily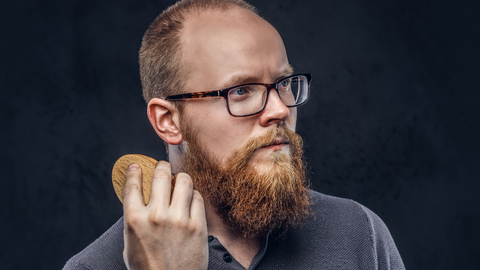 Brushing your beard regularly does two things: (1) removes some of the dirt and dust and (2) spreads the oils evenly throughout.
Brushing is an underappreciated aspect of beardcraft. You'll want to use a boar hair bristle brush, as they're perfect for getting deep into the beard. In fact, your brush will also exfoliate your underlying skin, removing any dead skin flakes among the pollen and dirt. And, best of all, it spreads any oil clumps throughout the beard.
6      Avoid regular shampoo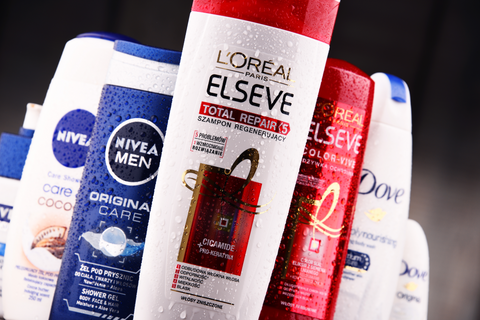 "Hair" shampoo is extremely potent; it'll strip all the natural oil and nourishment from your beard hair in an instant. Without any replacement, your beard will become brittle and dry, forming an inferior barrier against the sun.
That's why you should always use a specially formulated beard shampoo when washing. You can also use a beard conditioner to protect and nourish your beard. There's nothing wrong with a bit of beard pampering as part of your summer beard care. 
You need our incredible selection of oils, washes, and other products in your summer beard care routine. Find the scent that's right for you – read more about beardcraft.