Sorcerer's Mask
SKU: 850039159015
A mask perfect for a man with a full beard. Breathable, adjustable, and guaranteed to never crease your beard.
Order now and experience our comfortable, washable, breathable masks.
Never feel smothered by a face covering again - our open-ended design helps you breathe easy
Smooth surface prevents dents or bends in your beard
Protects again smoke, dust, dirt and other airborne particles
The wired brim helps protect again fogged glasses without being stiff on the nose
Lightweight, Washable, reusable, and most importantly: comfortable
Two Sizes Fits 99% of Beards
Large is for beards up to 2.5 inches (6.3 cm) in length from the bottom of your chin. We recommend the XL mask for beards longer than 3 in (7.6 cm) from the base of the chin. Free exchanges in case the wrong size is ordered
Materials:
Made from 100% cotton
Included is a washable PM2.5 filter
100% Satisfaction Guaranteed or your money back. Notify us within 90 days of receiving your Beard Sorcery product and we'll offer a complete refund or exchange.
**When ordering from outside North America, due to shipping delays outside of our control, please expect 3-4 weeks delivery for international orders – Additionally, please be aware if your country charges customs or import fees, as these fees are not included in our checkout. Thank you!**
Customer Reviews
100
reviewers would recommend this product
Write a Review
Ask a Question
09/23/2022
Dane S.

United States
I recommend this product
Leveling up my beard game
This is a great mask! I had quite a large beard a couple years ago and then cut it super short when the pandemic hit. And I've kept it short mainly because conventional face coverings don't mesh well with large beards. But I've been growing my beard back out the last few months and I can't stand the dent those conventional masks put in my beard. This mask works great, it's comfortable, and I love that it has a filter pocket. I also love the nerdy D&D aspect of the company. Will definitely be buying more!
09/22/2022
Eric W.

United States
I recommend this product
Sorcerer's Mask
It's great to not have mask beard with the Sorcerer's Mask. I actually have 3 now so I can rotate their use.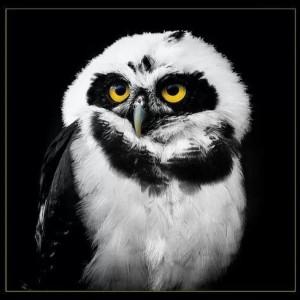 RB
07/05/2022
Ray B.

United States
I recommend this product
No crease!
This mask fit great and I can finally wear one without getting the dreaded beard crease! The stylish wizard silhouette is an added bonus.
Ray, So glad you liked the mask. The wizard was hand drawn by one of our own, we're very proud of it.
04/08/2022
Nathanael W.

United States
I recommend this product
Beard 4 Lyfe
I have been looking for a reusable mask that would not mess with my beard since the start of the pandemic. I have been relatively unsuccessful in this endeavor; the best I ever managed was an oversized mask that still "curled" my beard hair around my jawline. It was just a fact of life in this new normal. I had always thought to myself "Why can't I find a mask that does this well? Surely I'm not the only person with a beard." I also had friends and family advise me that I should just cut, trim, or completely shave my beard to allow for more comfort using a mask. To that I say: COVID can have my beard when it shaves it off my cold dead face. Finally, after two years of wearing masks, I saw an advertisement for these from Play On Tabletop, and I immediately ordered two XL Beard Masks. These masks are a GOD-SEND. They are comfortable around the ears, have a metal nose piece (which helps keep my glasses from fogging up, another common mask inducing problem), and they even have a place to put a PM 2.5 replaceable filter. If you have a beard, of any length, these masks are for you. I will be purchasing more this winter, when I am sure we will be back to wearing masks in public.