First of all, what is beard balm and beard cream? Although both products help to groom your beard, they are not the same and serve different purposes in beard-crafting. Read more to find out why we're proud to add beard cream to our on-going collection of awesome beard products!
The ingredients are the first big difference. Beard balm includes stabilizers like beeswax to give your hair more hold and a longer lasting groomed look, whereas beard cream and beard oil absorb into the hair and skin, giving a glossier appearance. Balm is perfect for shorter beards and to help keep them shaped. And at the end of the day, you won't feel any sticky residue - our all-natural balm and cream will absorb in your beard. No messy phones or masks from our batches!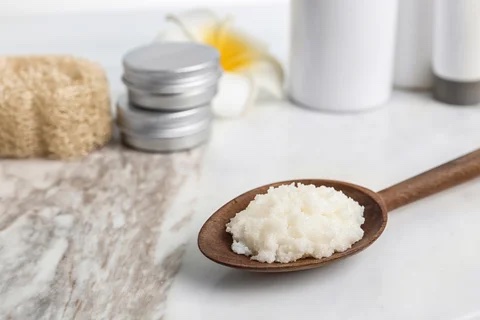 For our beard cream, we use premium shea butter for an ultimate deep-moisturizing effect. Many people use cream to get a matte finish look, and it will help keep smaller fly-away hairs tamed, but there is a lot less hold going on. The only product that is more moisturizing is beard oil - liquid is more effective than beard cream when it comes to hydrating the skin underneath through trimmed and shorter beard hair.
If you are looking for a product that's 2 in 1, for both style and moisturizing, consider using our beard cream. It is an essential beard-grooming product that can help you hydrate and style your facial hair at the same time. However, cream typically lacks wax-like ingredients for a long lasting hold, so it's really more for general shaping, hydration, and healthy hair than sculpting.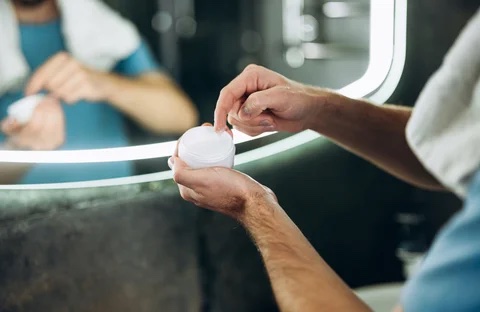 Our beard cream is an excellent product when you want your beard to appear more voluminous and full. The all-natural formula our Beard Sorcerers prepare includes shea butter and natural oils (like Argan, Jojoba, Avocado and more) to create a balanced conditioning blend. If your beard is shorter, styling it with beard cream is the right idea.
How to Use Beard Balm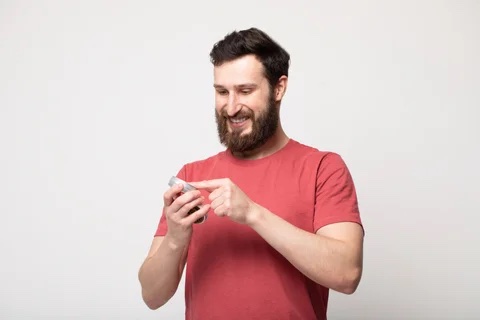 Using a mild cleanser, wash your face and beard. Pat your face and beard to wipe off excess water - but keep in mind, balms absorb better when the facial hair is still slightly damp.
Use your fingers to scoop a dime-sized amount onto your hand and fingers. This step helps to activate the balm and make it easier to apply. Rub the balm between your fingers a little to make it easier to spread; the warmth of your hand is typically enough to activate the emulsifier qualities.
Work the balm into your beard, massaging from the base of the follicle to the tip of the chin hair. Make sure to run your fingers slowly through your beard and spread the balm evenly for best results, in downward motion to ensure the hair is very tame and together.
Once the balm is evenly spread throughout the beard, we recommend using a beard comb to style and shape. Brush in a downward motion away from your face, making sure to go in the same direction. Once your beard is brushed out, you're set!
How to Use Beard Cream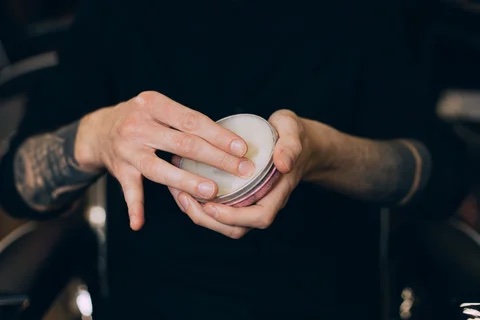 Beard cream can applied in a very similar way to beard balm. We always recommend starting with a clean, slightly damp beard before applying product. Use your fingers to scoop out a dime-sized amount and work it between palms until activated - smooth and malleable.
A small amount spreads very evenly, start at the top of your beard and massage the cream down to the tips of your chin hair. Our Sandalwood beard comb would help wondrously here. For a more shaped look, use a blow dryer on low to form your beard as desired.
So, though beard cream and balm are applied very similarly, they ultimately have different results and usage. Here's a handy chart, from left to right, with more hold to the left and more moisturizing to the right. As you can see, beard cream is in between balm and oil in its uses and results: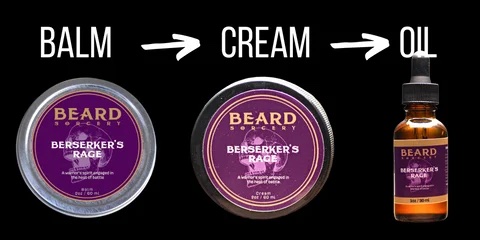 Balm will give you the best shape and hold, cream will moisturize, and beard oil will absorb quicker and give a beautiful shine to any beard. Read on to learn more about Beard Sorcery's new moustache wax and how to style an attractive moustache.
Complete Guide: How to Use Moustache Wax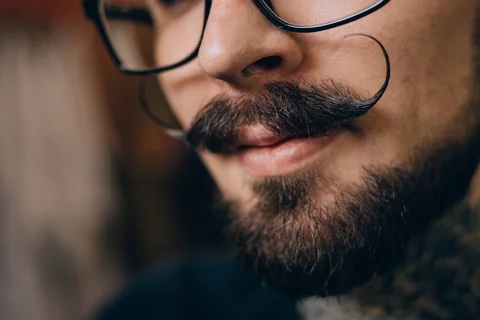 Our mustache wax is made with high grade, all natural ingredients. But that doesn't mean the quality dips - in fact, you can sculpt a strong, natural hold on your 'stache all day long. Beard Sorcery mustache wax contain beeswax, shea butter, 100% natural carrier oils, and premium fragrance oils, all to provide the best bearded experience we can.
Now, on to how to use the stuff! It's pretty simple, though it may take time to master like anything else. This guide is for basic 'stache styling - though if your mustache is long enough we're sure you can intricate a masterful design! But today, let's master the basics.
First you wanted to start with a clean face and a clean mustache. We recommend drying your facial hair as best you can before applying wax, as wax does not hold to damp or wetness. Scrape a pea-sized amount from the tin with the back of your thumbnail. Rub between your fingers until it's pliable and soft and apply to your mustache, from the center and then outwards. Spread wax as evenly as you can and then shape into desired look with your fingers. A beard comb would help spread the wax evenly in this step. If wax gets sticky and difficult to shape, use a blow dryer on low to twist and form mustache to desired style.
Congrats! It's that easy to learn how to style a 'stache. Enjoy your new look!